Our Services - Bitumen & Fuel Logistics Solutions
Utilising the latest software, our experienced inhouse design & engineering team are able to offer a detailed design service for new containers, container modifications, transfer & heating equipment and even large scale storage facilities. By consulting with our customers, we can ensure that we understand the specific challenges and opportunities they face and therefore provide the best bespoke solutions possible.
We understand the challenges of modern business, which is why we ensure that there is more than one way to acquire our equipment. As well as direct purchase of our whole range, we also work with finance and leasing partners to offer tailored leasing, lease purchase and finance deals on selected containers in our range.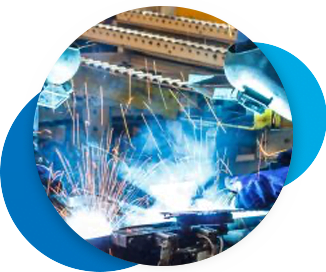 Nothing is more important to us than the quality of our product range and therefore we invest heavily in Quality Control and testing at the manufacturing stage.
Whether carrying out large scale container production or small scale bespoke fabrication of equipment and control systems, we maintain the same focus on delivering market leading products.  
Our extensive hands on industry experience allows us to offer valuable advice into streamlining operations and ensuring everything is in place prior to the arrival of our products, from transport documentation to loading and unloading equipment.
We also work with a range of logistic providers worldwide to ensure competitive and reliable delivery options.
Ongoing Technical Support
We pride ourselves on building long-lasting customer relationships by providing unrivalled support at every stage of the sales cycle. Our technical team produce manuals, training videos and drawings to ensure our product range is easy to use and operationally efficient. Our engineers are also available to carry out inspections, onsite training, installations and equipment commissioning depending on the level of involvement required.